Eşref Yıldırım's exhibition entitled "Night Residual", curated by Melis Golar, can be seen at
Bilsart between the dates of 12 – 24 May, 2022. The show presents a selection of the artist's
works as of 2012. Emphasizing that the personal is political, the artist deals with moments when
social events and personal history intersect and affect each other.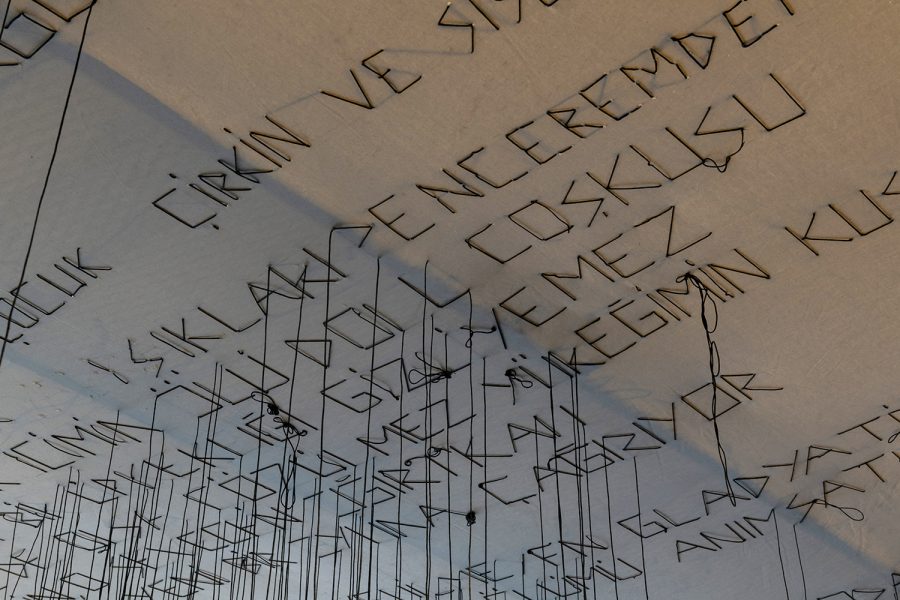 Video installations and knit works that reflect the artist's inner world can be seen on the first floor of Bilsart. On the second floor, the audience is invited to witness the tale of each and every one of us, which the artist chose to narrate through social facts. Works here remind us of our losses, the fragility of society, and uncontrollable anger through different mediums.
In his video I Love Myself, in front of a mirror, Yıldırım vocally repeats the hostile rhetorics he has been exposed to in his daily life; opposing the insincere positivity that dogmatizes how one is supposed to feel.He internalizes a self that almost every day experiences these two opposing propositions. The self, which's been scattered, spirited away and nullified by problematic human relations, finds affirmation with the sentence "Love yourself". Repeating these sentences in front of the mirror allows the artist to show himself an indirect "compassion".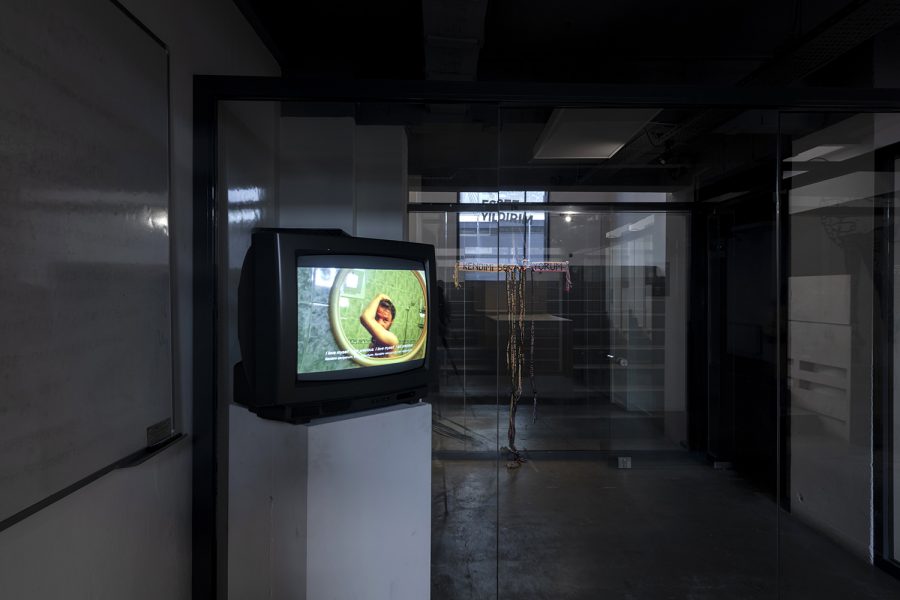 In the Flow Trials video, the artist tries to resolve the frozen state of the body, which is one of the five trauma reactions, by letting his body into nature's flowing waters, trying to assimilate into the flow. A poetic text accompanies the artist's performative video that affirms it is only possible to thaw from a frozen state through the presence of love.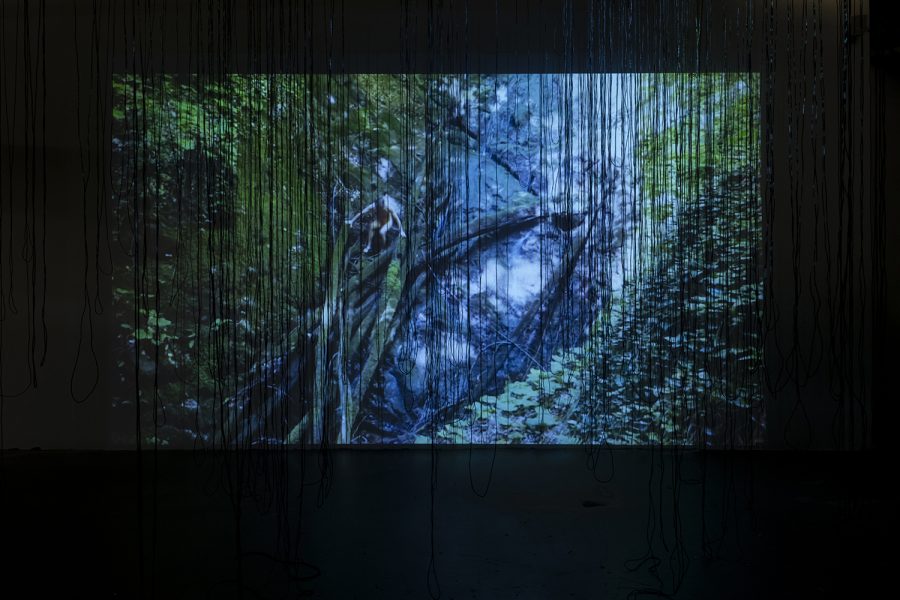 On the upper floor where Yıldırım chose to use the frequently covered casualty news in mass media, canvases are displayed which remind the viewer of the submission of loss against power and how it exists bitterly in every aspect of life. The direct or indirect ties between the losses and the political mechanism normalize the lost ones, in the face of society as time passes by. A similar take can be observed in Pursuit, which consists of the eye patches that were used to cover the eyes of thirty-four people killed in the Roboski case. The installation draws on the fact that the court case was closed with a judgment of nolle prosequi[1] and underlines justice-seeking for thirty-four people, exposing us to their gaze, reminding us that the quest for protecting one's rights never ends and that our consciences dictate heavy burdens.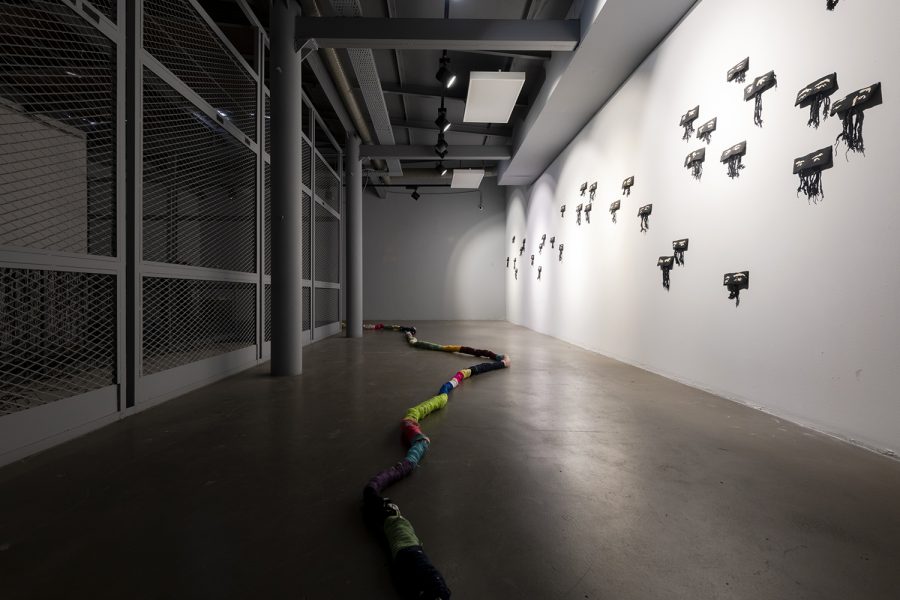 The video Balance Sheet reveals that losses indicate only figures, keeping a tally of disasters and ever-increasing casualties. Another work that emphasizes how losses are underestimated is the Revised Second Edition publication, the catalog of the artist's exhibition titled Nobody's Death. This publication sorrowfully accompanying the Balance Sheet video, focuses on third-page death news. The series, in which he portrays people from such news, appears in this publication with a reinterpretation of the news.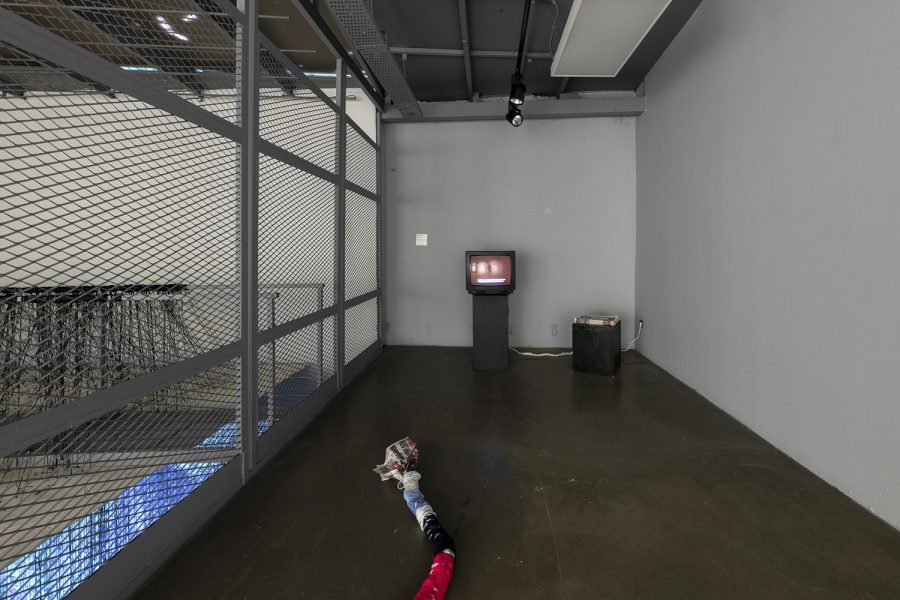 The representation of all lost lives on the second floor is embodied in the piece called Trace of Blood following the viewer everywhere around. Yıldırım criticizes the authority that tries to cover a political murder by making "Belkıs's hair braid' in large sizes and uses the braid that follows the audience throughout the exhibition to remind us that oppression is present in every moment in life.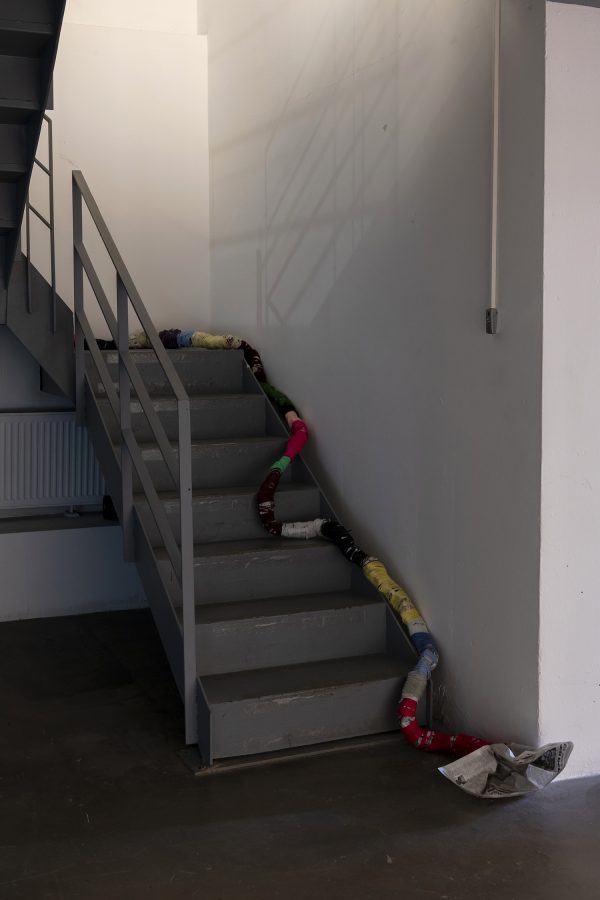 Presenting a summary of individual dilemmas and social problems, Yıldırım will perform Solitude Every Morning as part of the exhibition Night Residuals. The artist, who will rework a part of Arkadaş Zekai Özger's poem "Same Day Making Love" in his performance, dwells on a person waking up to a hopeful new day, a shift from darkness to light despite all the negativities.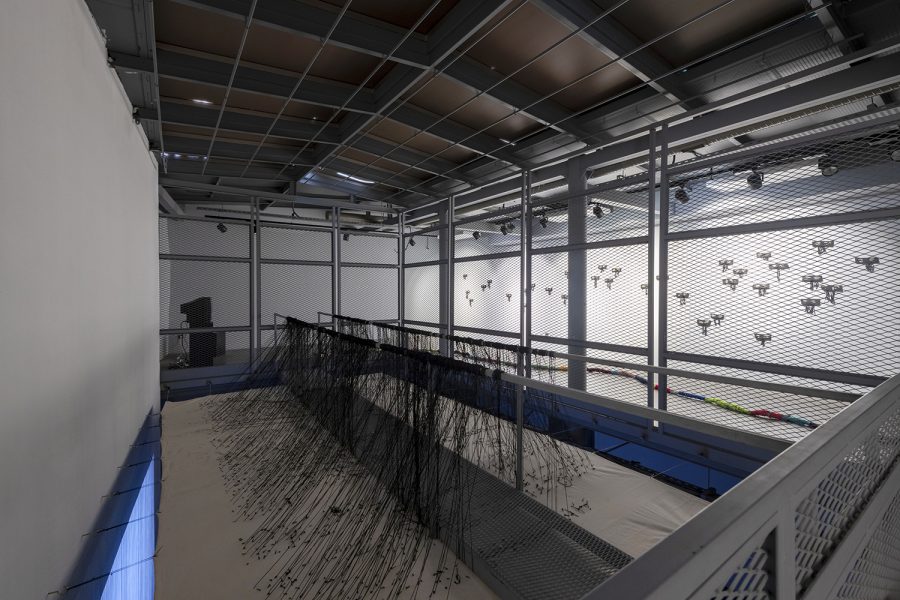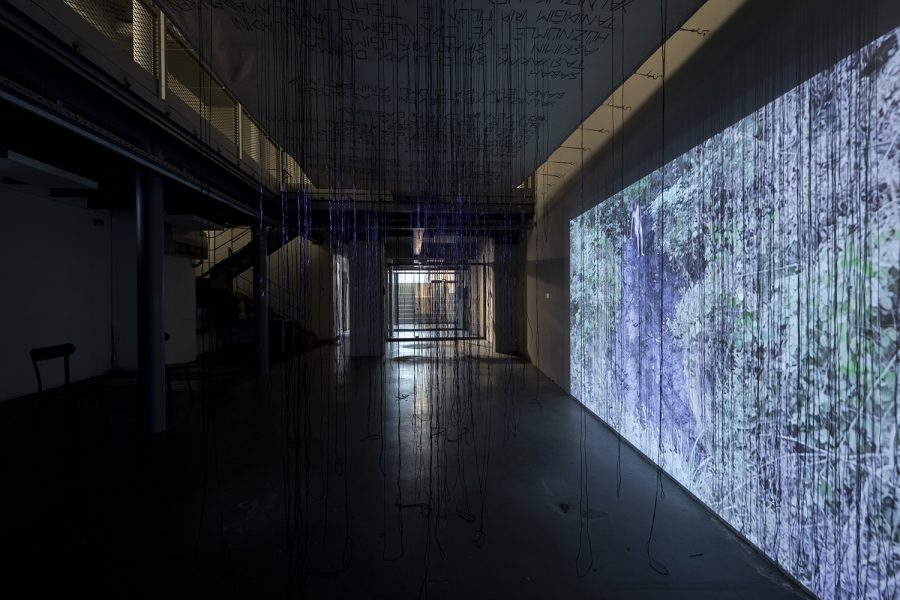 Night Residuals exhibition and Solitude Every Morning performance have been produced with the support and collaboration of Zilberman and Bilsart.

**Click to see the video of the performance.

ABOUT EŞREF YILDIRIM
Eşref Yıldırım is inspired by media representations that suggest a critique of power structures and social taboos shaping society. He focuses on individual lives that are often suffocated by the pressures of social hierarchies, prescribed gender roles, and racism. His continuous dialogue with painting and his choice of recycled materials become an inherent part of his personal attitude towards his art practice.

Eşref Yıldırım (1978, Bursa) lives and works in Istanbul. He got his BA degree at Painting Department of Mimar Sinan University. His solo shows include Diary of Defeats (Zilberman Gallery, 2018), Prison for Minor Offenses (Zilberman Gallery, 2014), Salute! (Zilberman Gallery, 2014), and Nobody's Death (Zilberman Gallery, 2012); group shows include: Karşı Pencere (curator: Melike Bayık, KOLİ Art Space, Istanbul, 2021), Apartman (curators: Lara Lakay & Tuba Kocakaya, Apartman No:52, Istanbul, 2021), Our Nature, Tapa artist residancy exhibition, Barın Han, Istanbul, 2020), Unlock (Zilberman Gallery, Istanbul, 2020), The Spirit of the Poet (curator: Jürgen Kaumkötter, Center for Persecuted Arts, Solingen, 2019), House of Wisdom (curator: Collective Çukurcuma, Bonington Gallery, Nottingham, 2018), Night: Collaborative Performance Proposal (Eski Datça Hotel, Datça, 2018), Confusion (organized by: Kopuntu, Milano Macao, Milano, 2017), House of Wisdom (curator: Collective Çukurcuma, Istanbul, Berlin, Amsterdam, 2017), Survival Kit (Istanbul, Yekatering, 2017), THE RED GAZE (Zilberman Gallery, Berlin, 2016) Transparency of Evil or Looking to the Other (Kare Sanat, Istanbul, 2015), Prison for Minor Offenses (Sinopale 5, Sinop, 2014), Figure Out, (Dubai, UAE, 2012), In Between (İstanbul 2010 European Capital of Culture, MSGSÜ Tophane-i Amire Culture Center, Istanbul, 2010), Borders Orbits 6 (Siemens Art Space, Istanbul, 2009).
Exhibition credit: Eşref Yıldırım, Night Residual, Bilsart, İstanbul, 2022
Photo credits: Kayhan Kaygusuz

For more information;
https://www.bilsart.com/en/exhibitions/esref-yildirim-2/